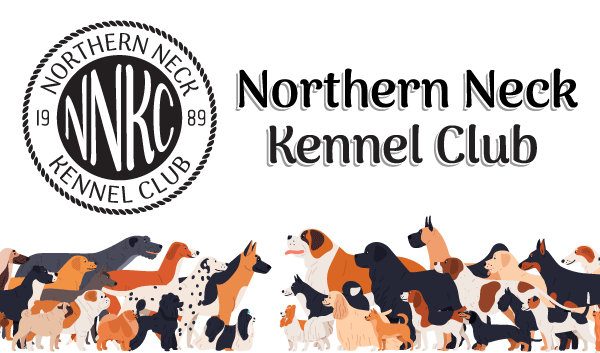 The Northern Neck Kennel Club

The Northern Neck Kennel Club of Virginia (NNKC) is an AKC-sanctioned non-profit kennel club based in the counties of Lancaster, Northumberland, Richmond and Westmoreland. The major focus of NNKC is to encourage and promote responsible ownership for all dogs through obedience classes, educational seminars and community-based programs designed to expand public awareness of proper dog care and best practices.
The Annual Meeting is held in July. NNKC is actively seeking new members and volunteers to help with our programs.
Information about 2021 classes and registration is posted below and under Dog Training Classes.
In conjunction with the Greater Fredericksburg Kennel Club and the Charlottesville Albemarle Kennel Club, NNKC sponsors a very popular 5-day AKC all-breed Dog Show. This show, known as the Celebrate Virginia Cluster, will be held in August 2021 at the wonderful venue The Meadow in Doswell, Virginia. With more than 5,000 entries, this is a marvelous opportunity to enjoy your favorite breed in action.
UPCOMING DOG SHOWS AUGUST 2021
Celebrate Virginia Cluster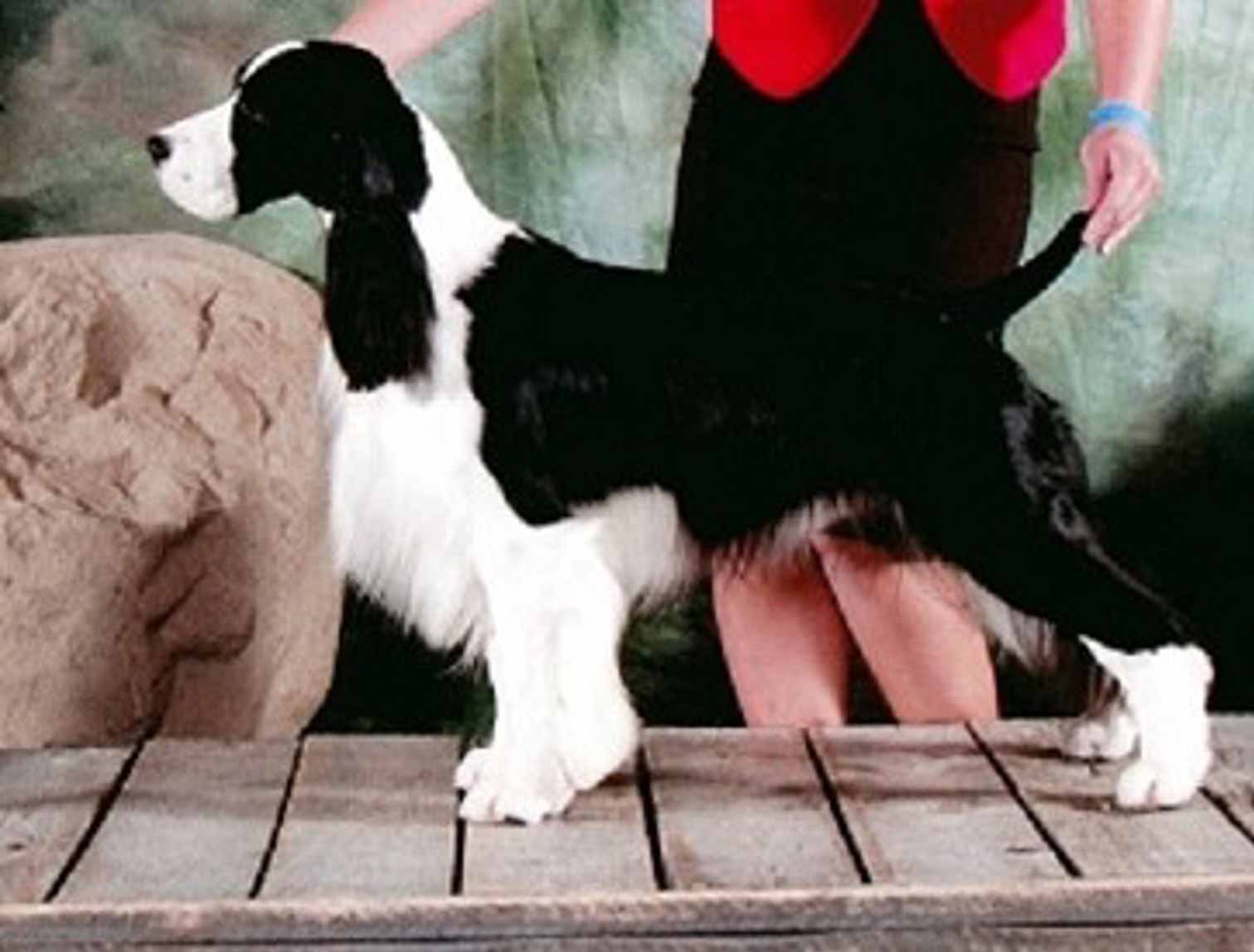 WHO:
Northern Neck Kennel Club of Virginia, Inc.
August 25 & 26, 2021
Greater Fredericksburg Kennel Club, Inc.
August 27 & 28, 2021
Charlottesville-Albemarle Kennel Club, Inc.
August 29, 2021
LOCATION:
The Meadow Event Park
13191 Dawn Blvd., Doswell, VA 23047
meadoweventpark.com
SUPERINTENDENT:
MB-F, Inc.
Phone 336-379-9352
infodog.com
PO Box 21107, Greensboro, NC 27420
DIRECTIONS:
From 1-95, take Exit 98 (Doswell) and travel 1 ½ mile east on State Route 30. Meadow Event Park entrance is on the left. View on Google Maps
Northern Neck Kennel Club Announces New Canine Good Citizens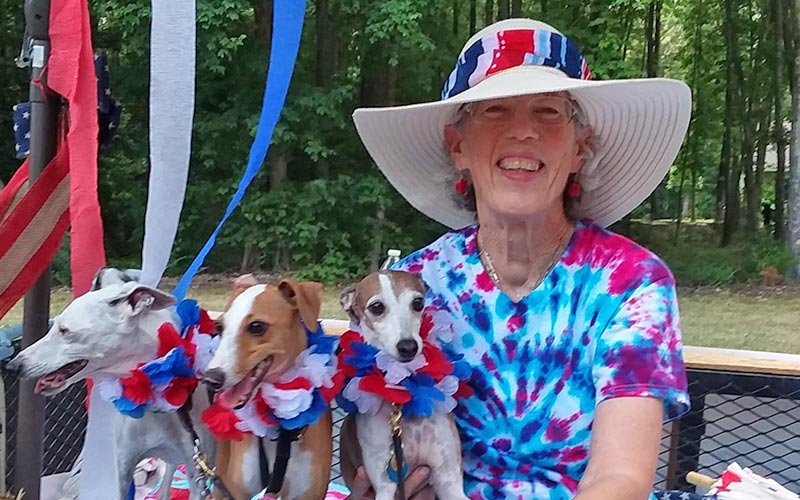 NNKC Canine Good Citizen instructor Peny Gallogly, seen here with her miniature Italian Greyhounds Siri, Buffy and Hopi, compete in AKC agility trials. Gallogly, who volunteers for NNKC and the Animal Welfare League of the Northern Neck, lives in Kilmarnock with Buffy and puppy Sola'.
The Northern Neck Kennel Club (NNKC) and instructor Peny Gallogly proudly announce the successful conclusion of the Fall 2021 Canine Good Citizen (CGC) class. Handlers and their dogs were judged by Gloucester Kennel Club members Joan Podd, Lori Caprio and Beverly Spencer on November 3, 2021. The class and final test were held at the Heathsville pavilion at Rice's Hotel/Hughlett's Tavern.
Owners Charlene Talcott and Ernest, Barbara Ohanesian and Lucy, Bobby Trinko and Charlie, Nathan Moore and Ellie, and Kris White and Wagner participated in the seven-week course which required practice outside of class. In addition, Gloria Daniels and Nikki passed the test. Gallogly said "hearty congratulations to all six handlers and their dogs for passing the AKC's Canine Good Citizen program, the gold standard of canine behavior, and special thanks to the Gloucester Kennel Club evaluators."
Gallogly went on to say "I enjoy teaching CGC because it opens up new possibilities for canine understanding with their owners. This class teaches people to recognize dog signals, behaviors and communications. Dogs instinctively want to please and follow the rules IF they understand what is being asked of them. It gives me great satisfaction to teach people to learn how to help their dogs learn. It's a win-win -- both dogs and people are happier."
Diane Trinko, NNKC President, added "the Canine Good Citizen is a ten-skill training program open to all purebred and mixed bred dogs. It focuses on good manners and obedience and is a prerequisite for many therapy dog certifications. To learn more, go to the AKC website and search CGC."
NNKC is a non-profit organization dedicated to expanding public awareness of responsible dog ownership through community educational programs. Pure breeds and mixed breeds are welcome. For more information and announcements for 2022 classes, please see www.northernneckkennelclub.com.